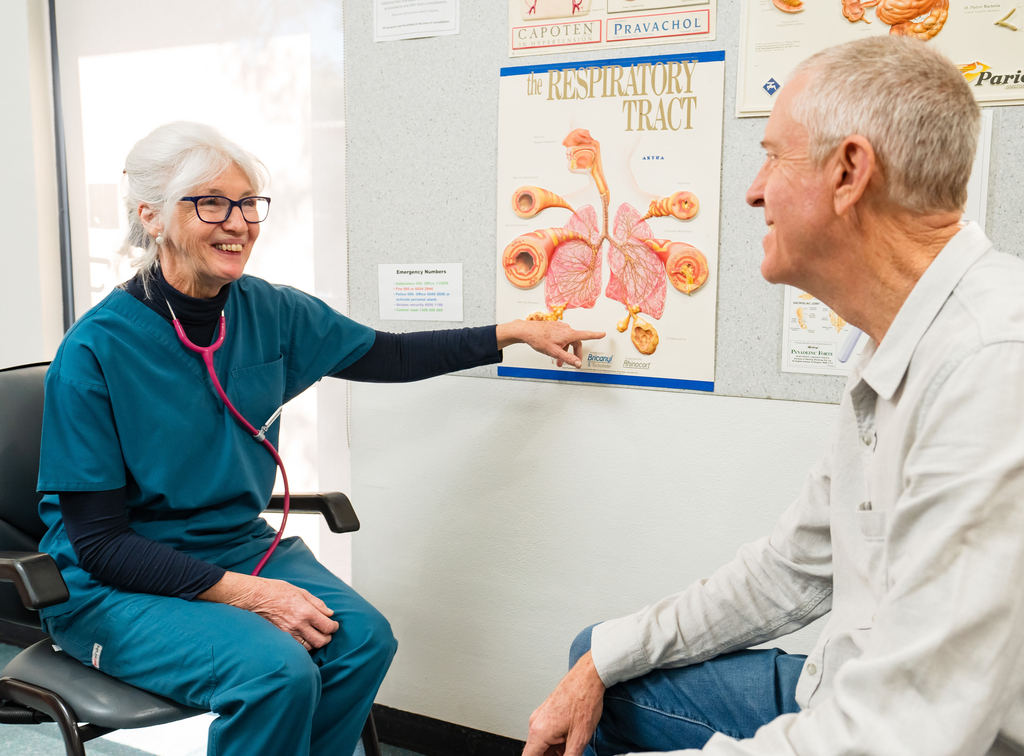 The vision of Federation Clinic Wodonga is to maintain health, wellbeing and function throughout life.
Our team of doctors and nurses, in collaboration with many other health providers, offer a wide range of services to older people living at home or in a residential aged care setting. These services include;
Comprehensive Health Assessments for persons aged 75 years or older.
Health Assessments aimed at optimally managing health conditions which are more common in older people, and to create a management plan to minimise the impact of these health conditions.
Chronic Disease Management Plans, which may include eligible Medicare benefits for some allied health services.
We provide regular visiting services to a range of local Aged Care Facilities. For any enquiries about these or any other of our services, please contact our reception team by phoning (02) 6059 2500.
In an emergency please call '000'.
Every effort is made to keep appointments running to time, however, due to the unpredictable nature of our work this is not always possible. Patients are encouraged to contact us prior to an appointment to check that the schedule is running to time.
Please give thought to the amount of time your appointment may require. If there are multiple or complex issues that need discussion, please let reception know when booking your appointment so that sufficient time can be allocated with the doctor.