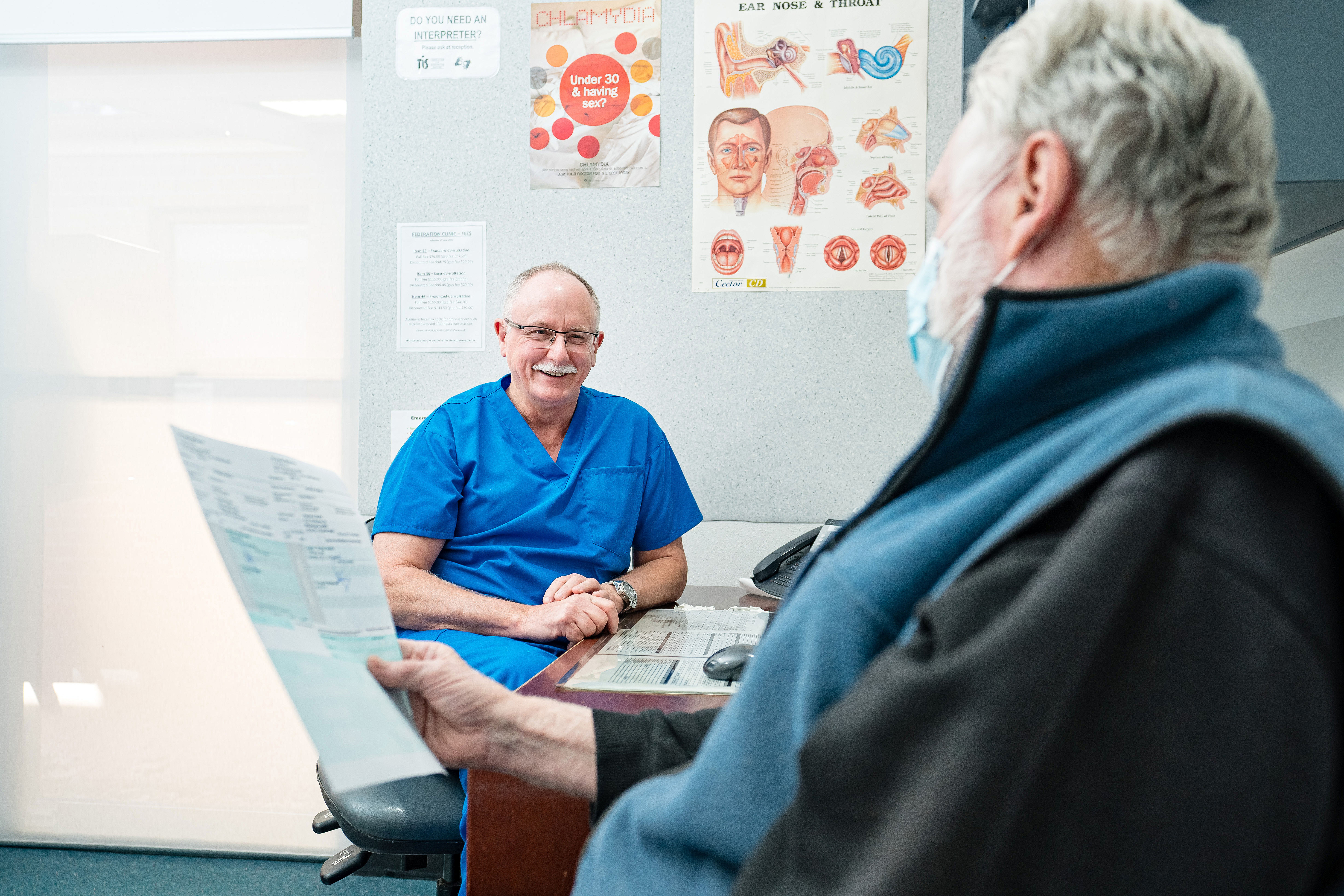 Federation Clinic offers a number of doctors with a particular interest in the health of men of all ages. Promoting the health of our male patients is an important part of the role of the Clinic.
We encourage all men to attend for regular check-ups.
The focus of these check-ups is to encourage men to talk about, and understand their individual health needs, and the health issues that typically affect men. These may include blood pressure levels, cholesterol levels, diabetes, nutrition and weight management, prostate issues, sexual health issues and more.
When booking your appointment, please ask for a longer consultation to ensure there is sufficient time to complete your check-up.
In an emergency please call '000'.
Every effort is made to keep appointments running to time, however, due to the unpredictable nature of our work this is not always possible. Patients are encouraged to contact us prior to an appointment to check that the schedule is running to time.
Please give thought to the amount of time your appointment may require. If there are multiple or complex issues that need discussion, please let reception know when booking your appointment so that sufficient time can be allocated with the doctor.