CHRONIC DISEASE MANAGEMENT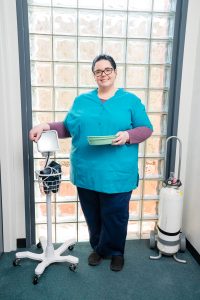 Chronic Disease Management (CDM) can help people with chronic medical conditions and/or complex care requirement, needing coordinated multi-disciplinary care, which is the involvement of a variety of healthcare providers. This may include your doctor and nurse, allied health services such as podiatry or physiotherapy, or other specialist doctors.
A chronic medical condition is one that has been (or is likely to be) present for six months or longer. There is no set list of eligible conditions, however, chronic disease management is aimed at patients who require a structured and coordinated approach to their care. Examples of some chronic conditions include;
Asthma
Cardiovascular Disease
Diabetes
Stroke
Asthma
CDM involves the creation of an individualised management plan that is sent to each of the involved health care providers. This is done during a 45-minute appointment with one of our Practice Nurses. At the end of the appointment, the plan is reviewed and finalised by your doctor. This appointment will be bulk-billed so you will not have an out-of-pocket expense for the completion of this plan. Once you have a plan completed, you may be eligible for Medicare rebates for some allied health services that are directly related to and have been identified as part of your management plan. These options will be discussed with you during your consultation. A new care plan can be done after 12months, with reviews to track progress in between.
In an emergency please call '000'.
Every effort is made to keep appointments running to time, however, due to the unpredictable nature of our work this is not always possible. Patients are encouraged to contact us prior to an appointment to check that the schedule is running to time.
Please give thought to the amount of time your appointment may require. If there are multiple or complex issues that need discussion, please let reception know when booking your appointment so that sufficient time can be allocated with the doctor.